Appointments
Call us at 440.366.5993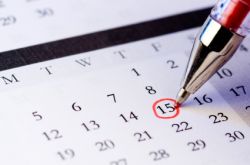 Thank you for considering Jaworski Physical Therapy, Inc as your first choice for providing you with rehabilitation services.
 Here is some important information to know about scheduling your appointments:
A referral is not necessary unless specifically required by your insurance company.
We are in-network providers for a large number of insurance payers. If you have a question about your plan, please call the office and we will verify our participation.
When you call for an appointment, please have your insurance information available. We will need to know the type of insurance, patient's name, cardholder name, group number, identification number, and phone number of the insurance carrier.
We will check your benefits, but will not guarantee the information provided to us by your insurance carrier is accurate. We always strongly encourage you to independently contact your insurance carrier to check your benefits.
You may request to be treated by a specific therapist. Normally, you will work with the same therapist/therapist assistant team throughout the course of your treatment.
We are an independent outpatient rehabilitation practice and we have no direct or indirect affiliation with any hospital or hospital system. As a result, you will not be charged a facility fee when you receive services at our clinic.
Your Appointment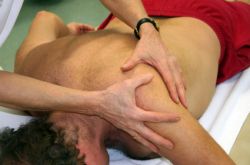 We are normally able to offer you an appointment within two business days provided that your insurance company does not require prior authorization or an online referral prior to your first appointments. 
Your initial appointment will last approximately 1 hour. If you do not download and complete the patient forms, we ask that you arrive 30 minutes early for your appointment to complete the paperwork. If you have completed the paperwork, we ask that you arrive 10 minutes early.
After your initial appointment, your therapist will recommend the frequency and duration of treatment that they expect will be necessary to meet your goals.
Appointments are set for a period of time ranging from 20-60 minutes. We suggest that you arrive early for your appointments so that you can get the full benefit of your treatment session.
We do not double book appointments and therefore reserve the right to charge a fee if you do not show for an appointment or do not provide 24 hour notice that you cannot make the appointment.